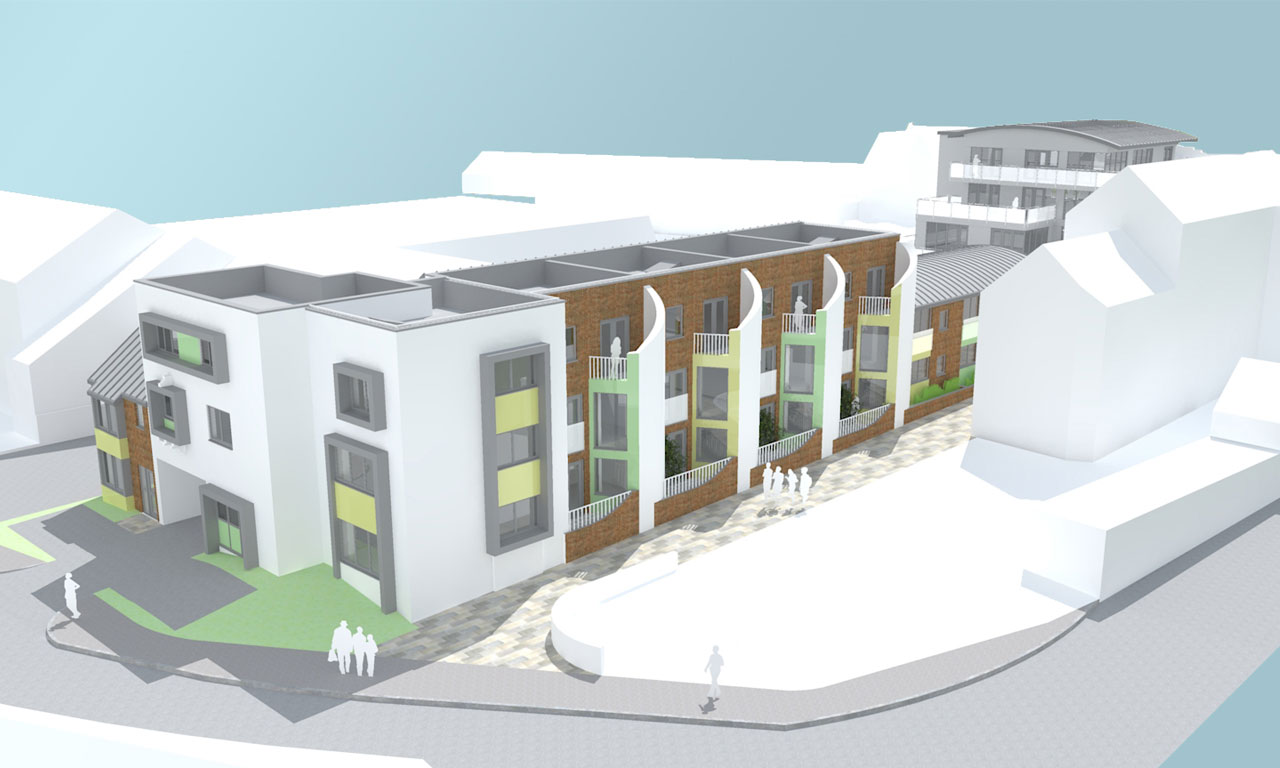 Planning Consent for Lichfield scheme
Lichfield's former Kwik Save store, the original building being the Regal Cinema and has been in place for some 100 years, could now be redeveloped into a retail unit with five flats above and ten houses to the rear with car parking, after being approved by Lichfield councilors.
Whilst the original building will be demolished, the 1930's Art Deco façade will be retained. To support this façade, there will be three storeys of apartments, with balconies and terraces.
The remaining site will include ten houses with a mixture of two and three bedrooms set around a private courtyard with allocated parking.
Although the site is set within the Lichfield Conservation area, a planning consent was given in 2010 to a 87 bed hotel scheme.